Best camping gifts are usually the most practical ones, Do you know the best way to make any camper happy?, the best way is by gifting him the exact gear that he does not have but he does already need it, which will give him a pleasure over the camping trip pleasure already.
That is what makes the camping trips are a great time to gift a comping lover a good and nice gift that he likes, and because the camping trips are already for fun and rest a way from the work's hustle and city's madness, so for sure he is ready to receive any gift, no.. lets say it the best time ..
But if you are not a camper the gifted person is .. then you have to realize that you already miss alot, and when you try you will definitely understand what we are talking about here .. and here is why .. whether camping trips are on the beach, desert or forests, always have a special taste of pleasure as camping is a way to escape the city's hustle in order to be away from the pressures of work. It also helps to be away from our electronic devices at work or at home in order to enjoy nature with our family or friends in the camp, which is the best thing that a person gets on a weekend.
Although it is an interesting adventure, camping trips require a lot of tools that campers must have to facilitate and increase their amusement during the trip. Thus, if the target person is a camping lover, then a camping supply gift would be a preferable choice for them and here are some ideas to help you choose your camping gift:
Camping Gear as Campaign Gifts…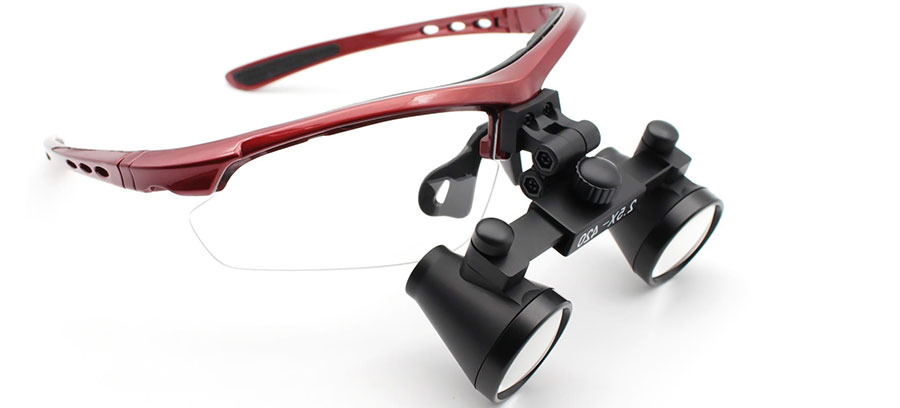 Naturally, campers need to move in darkness away from the camp fire or the camp light maybe to get things from their cars, to prepare their tent to sleep, to find wood to ignite the fire or even to barbecue if there is no enough light to do so, plus you know as the more important than this, which is getting ride of what he has in his body. Thus, the headlight is typical for this goal and it substitutes the use of a flashlight for lighting as it frees the camper's hands to practice other works. Moreover, the adventurers who like mountain climbing or canoeing at night prefer to use it in order to use their hands freely.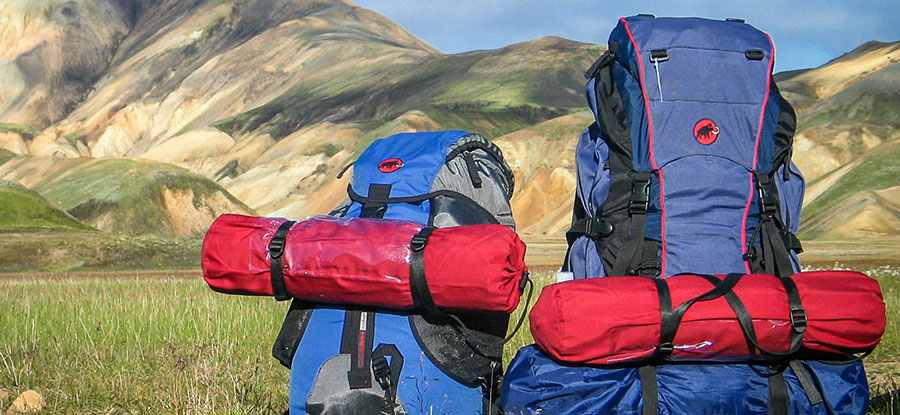 Backpack for Camping, Trekking and Climbing, These are specific bags for external adventure lovers as they are designed to add and hang supplies such as clothes, food and drinks, for different activities like camping, hiking and climbing. Yet, some of these bags have a tiny hose connected to a water container in the main bag so the camper can drink water easily while hiking. Moreover, the camper can hang and fix the sleep bag and the foldable tent to the main bag, in addition to their laptop where some bags have a specific place for it. As a result, these bag are considered the typical camping gifts for camping and external adventure lovers.
3. Foldable Camping Chair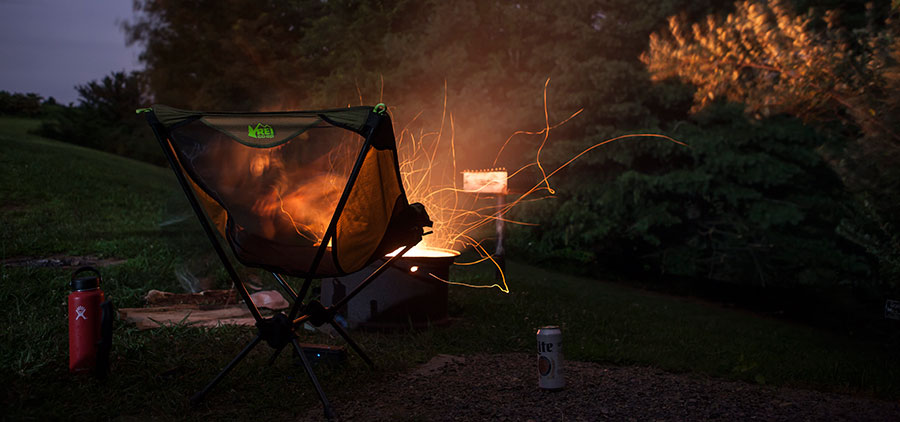 The camping chair is a necessity whether the camp is in the desert, on the beach or in the forests. Mainly, the camping chair has several pockets to save some personal stuff while sitting such as the cell phone, some foods and drinks instead of laying things on the ground. Furthermore, these chairs can be used on a long barbecue party or by the beach close to the sea. Yet, the camping chair is foldable as it does not take space in the car and it can be stored in a private shoulder bag; thus, if the target person likes camping and does not have one, then this is one of the appropriate camping gift ideas that you should thing of for them.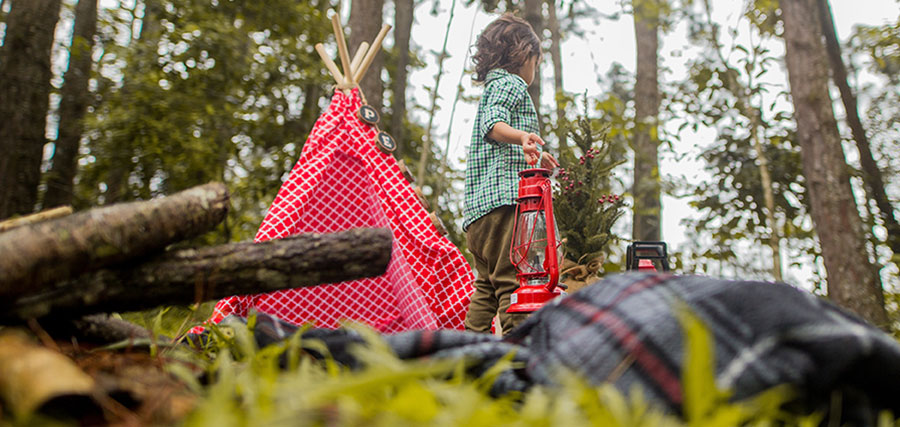 It is one of the most used means of lighting in the camps, as it can be connected to the car battery or mobile charger; plus, it lightens a large area in the camp instead of using fire or small lamps as a source of light. This lamp is characterized by its adjustable stand that can be extended and prolonged like a hook; in other words, it can be prolonged up when the camp needs to be lightened more or to avoid the direct lights. Usually, the hook lamp has an 800-watt LED light bulb and it can be prolonged to five-meter length in addition to the remote control that enables the camper of controlling the desired light level, and it is a good camping gifts if the camper used to go to camp with his small family and do not have such a lighting gear with them.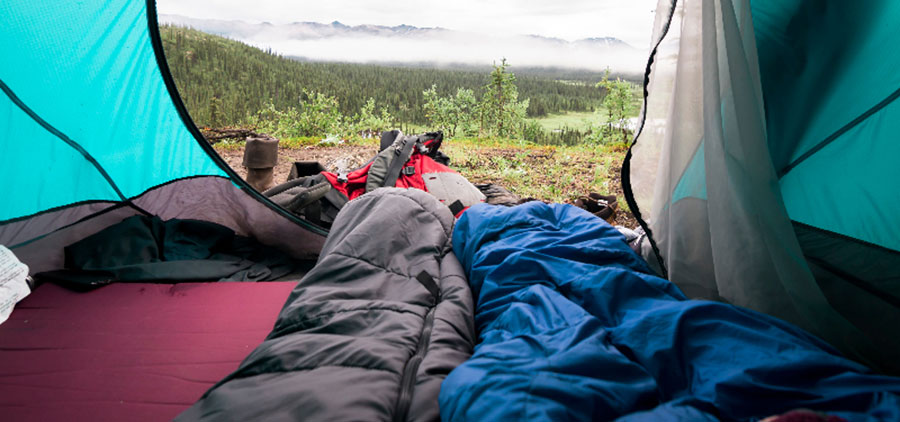 It is necessary for winter camps as it is usually padded from the inside with a blanket that provides the warmth needed for cold camping trips. Also, there are several types that fit different temperatures between (0, -10, -15) degrees, so try to confirm the average night temperatures of the country in which the sleeping bag will be used in to enable the gifted person to use it appropriately. For instance, if the average temperature is (-10) degrees, it won't be suitable for winter usage in some countries of the MENA region; thus, consider buying sleeping bags that are appropriate for an average temperature of zero degree to be used during different winter periods in the Arab region. Notably, the sleep bags are easy to be carried and stored in the camping trackers for moving, and easy to be tied and hanged to the camping bag as well.
It gives the camper a comfortable sleep to avoid the solid ground and is usually made of very light foam so it is light weighted in order to not be a burden on the camper. This mattress is characterized by its foldable design to be easily carried or tied to the camping bag for movement which makes it the proper choice for mountain climbers who do not have the car luxury next to their camp amid the mountains. Again, it bears up to 140kg weight with multiple sizes to suit the different length and size of its users, so it is a wonderful gifts for camping lovers.
Sometimes the camper might not need an inflatable mattress; yet, a simple mattress inside the sleep bag suffices them. The camping mattress looks like the yoga mattress and it can be used for sitting instead of a chair or for sleeping. Although some people may not prefer it for sleeping, others like to use it away from the luxury of the city; they consider this experience as a way to try and adapt to the hard circumstances. Moreover, these mattresses are characterized by the light weight so they can be tied to the camping bag for moving. They can also be used at home for daily sport exercises after the end of their adventure.
It is the proper camping gifts for a tree-crowded zone as it is a large piece of cloth that has robes from the two sides. And the way that we get the rocking bed is by tying each robe with a tree to create an interesting and amusing tool in the camp.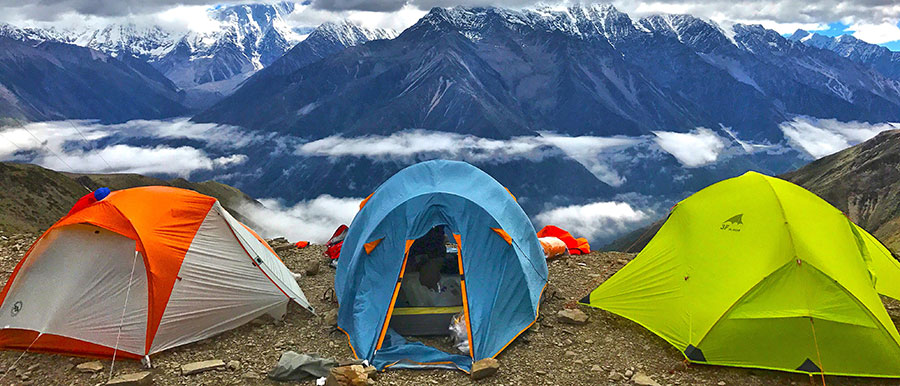 This is one of the necessities that camp lovers cannot leave behind. Although they might have one already, you can present another one in case their tent is raptured or damaged. Also, it can be offered for beginners who are on their first camping trip. The trips tent has different sizes to accommodate several numbers of people; for instance, there are tents for one person as well as there are tents for twelve people. Naturally, when the number of people increases, the weight and the size of the tent increases too. Thus, avoid presenting a big tent for someone who is going to use it alone. Moreover, tents have different types as some of them can be folded to accommodate a small longitudinal space in order to be attached to the camping bag while moving. The other ones are circular shaped when closed and their storage volume is large so they are not suitable for walking or to be attached to the camping bag; yet, they can be stored only in the car. Thus, the folded volume of the tent should be well considered in order to fit with the trip or the adventure that the target person is going to use it for. There is another issue that should be taken into account while buying a camping tent as some of them are waterproof and their ceiling is specially designed to withstand rainfall while others are ordinary tents. Thus, your camping gifts should be suitable for the climate of the country in which the tent will be used; so if the sun is high in the country of use, make sure of having sufficient sub-ventilation holes other than the main outlet and this differs in when using in cold weather.
This is a suitable camping gifts for those who go camping in their car, whether they are a group of friends or a family. Consider that this kind of gifts is not for those who camp without their private cars because it is hard for them to be carried. However, the camping broilers are easy to be set up and broke down; plus, usually they are coal-fired as sometimes there is no source of energy outside home. Thus, if you think to get a camping broiler as a gift, consider the coal-fired broilers among your choices; also think about the foldable ones in order to not take a large space in the car. Plus choose the light weighted broilers to enable one person of carrying them alone.
The camping freezer and the car freezer are equally important camping tools especially if the camping site is high humidity; yet, it needs a source of power which can be obtained from the car itself or through an external battery. So it is one of the wonderful camping gifts for traveling and camp fans.
The icebox is a substitute of the portable refrigerator as its wall is made of heat-isolating materials. We can store bottles of beverages and foods and add ice around them inside the ice box then close it well in order to save the drinks frozen for periods of time up to 48 hours. In fact, the icebox has multiple sizes suitable for one person or several people; and the large size of it accommodates approximately 95 kg of food and beverages. So when buying an icebox as a camping gift, consider the type of the car in which it will be carried, as large sizes may not fit in the normal sedan cars. Moreover, you need to think about the number of people who will store their stuff in it at the same time; for instance, if the husband with the wife and the child will use it, then get an average size for the small and the large sizes will not be suitable.
13. Expandable Water Thermos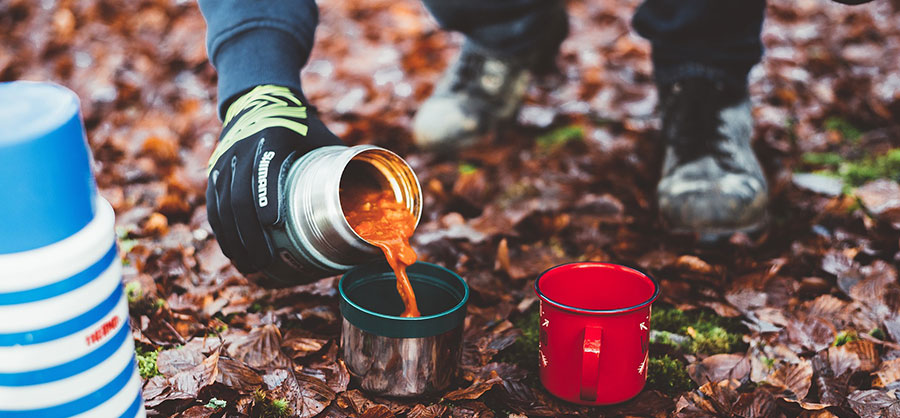 Indeed, the camp needs water for drinking and hygiene, so the water thermos is a necessity in the camp. Whereas it is expandable, it can be folded and stored easily for moving from a place to another. Moreover, it can expand as much as it accommodates water; and usually it fits ten liters of water and a small robin is attached to make it easy for drinking.
Since camping trips may last for several days, then campers need to bath especially after a long day of tours or jogging between the mountains. In general, the shower bag is pre-filled with water and stored in the car. For usage, it is hanged high by a car or on a tree branch; plus, there is a hose that works as a shower from which water flows for bathing, in addition to different capacities for one or several people. On average, it accommodates twenty liters of water and without water it weighs only 400 grams which makes it lightweight. Furthermore, it is pretty foldable in order to be carried and stored easily in camping cars. Thus, the shower bags are a proper camping gift ideas for people who go camping with their cars and it is not for those who go camping without cars as it will be hard to transport it.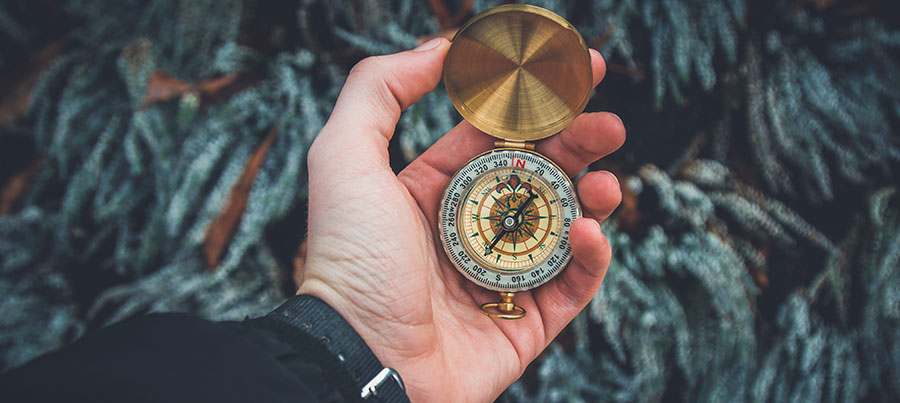 Campers may need the compass to know the directions of the target places. Also, it is a kind of accessories for travelers and it is available in different shapes and designs; for instance, there is the classic design that imitates the traditional pocket watches in addition to the modern designs such as the compass that is attached to a whistle and it has a thermometer to measure the temperature of the place as well; so it is a multi-functional compass.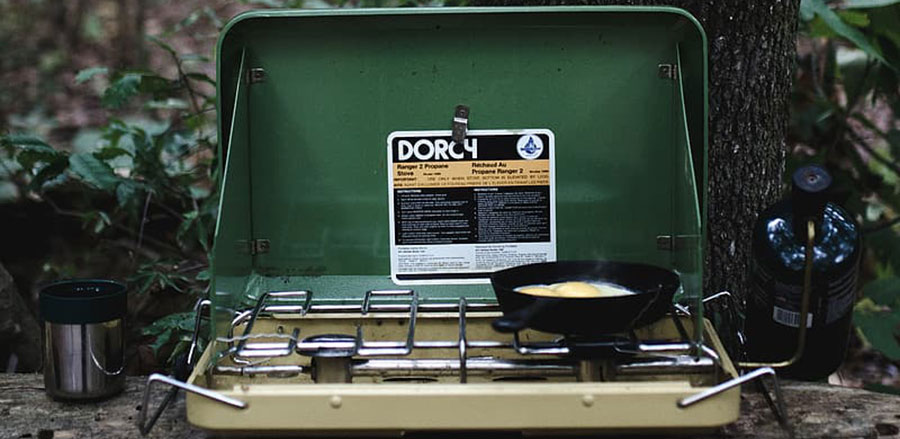 Campers need to cook their food on their own in the camp. So if they do not want to be busy in grilling food and igniting the fire, they will need other fast-setting tools. Thus, you can present a cookware set that usually consists of a small portable cooker with two or three pots of cooking in different capacities that are suitable for camping trips and for storing in the camping trackers as well.
17. Camping Equipment Set
This set is a small camping bag that usually consists of a stainless steel hand curve, an ax, a saw, a knife, a can opener, bottles, scissors and a screwdriver. This set is very important for campers, so they are  suitable camping gifts for any of your friends who goes camping frequently and at the same time, they are not always ready with the necessary equipment and tools.
18. Coffee and Tea Camping Set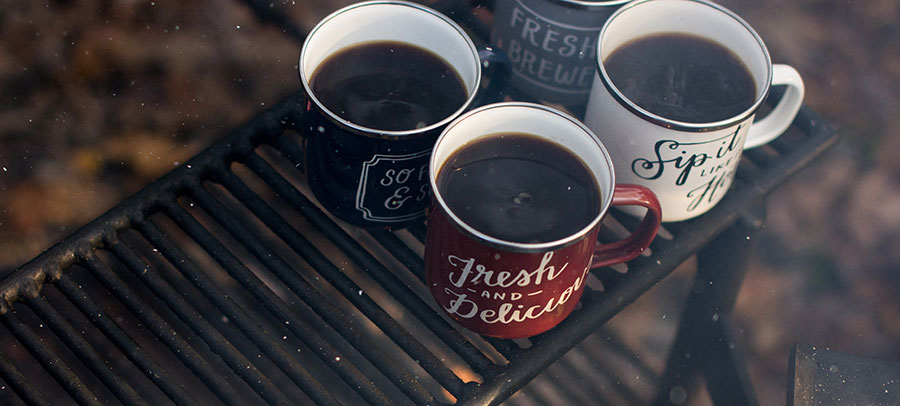 After cooking a camping feast whether it's ready or it is a barbecue, it's time to enjoy coffee and tea. So campers need to be ready with the proper equipment; in other words, for camp lovers, you can present a brilliant camping gifts as a tea-coffee bag that consists of a set of cups, a set of glasses in a special bag to save them from breaking, two small jugs for tea preparation, a coffee pot for coffee preparation, in addition to a small gas ignite to get a source of fire, with an iron wall to avoid putting out the fire in the camping place. Moreover, the bag has small plastic containers to store coffee, tea, sugar and other supplements; as well as, it has a big pocket to carry other camping equipment.
After a long day full of activities like exploratory tours and games on the beach as well as the barbecue party, we still have time to play some games for fun and entertainment before bedtime. Because camping places are often outside the coverage of mobile networks, then campers can no longer enjoy their electronic games through their cell phones; thus, playing with friends becomes more amusing and this makes the camping games a typical choice as gifts, and here are a few ideas: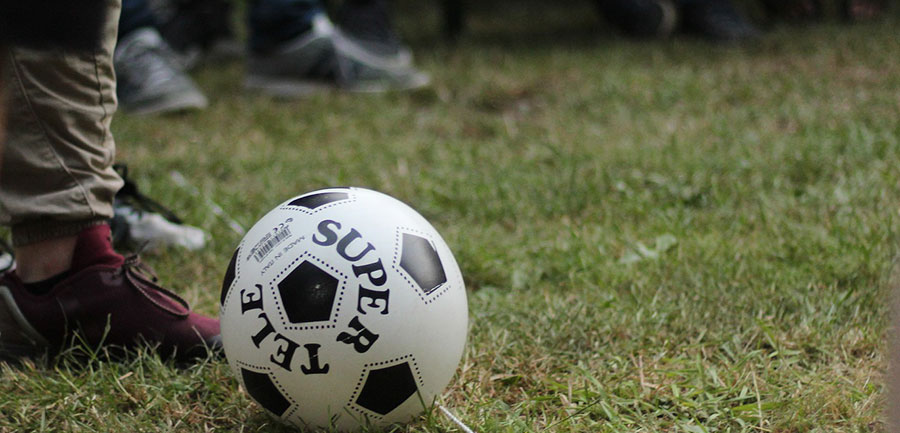 Camping areas are the most proper place to play soccer as they are open areas so it will be a great gift especially for those who love playing soccer.
Get a Little Closer
Join Our Newsletter Now