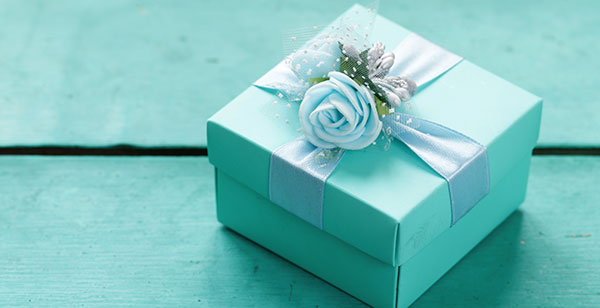 38 Tangible Gifts to Employees in the Workplace or Outwork Friends
Since tangible gifts mean every physical gift that can be touched, Then your targeted gifts could be any kind of gifts other than experience gifts or consumed gifts like food or beverages.
For many people tangible gifts are a better choice than experience gifts, because Experience gifts can be gifted more for those who have time for this experience, but tangible gifts are ready for immediate use and lasts for long whether they were a practical gifts or decorative or even personal accessories gifts, whereas your gift will be more useful to them at the same time it will make more sense other than the experience gifts for those people.
Below we are going to show the list of the tangible gifts to employees and coworkers in the workplaces .. but let us give you some other types of gifted people that Tangible gifts could be the best for them too ..
Hard Workers: You should not risk that the gifted person will not use your gift, which could be most likely to be the case if you gifted an experience gift to hard worker, that is why if you know that the gifted person is hard worker to present to him a tangible gifts to grantee that he will use it.
Elderly: Tangible gifts will be the best choice for elderly because Experience gifts usually need some physical energy, where usually they are outdoor activities, where most of elderly might not be in the mode or not fit for it, plus, usually there is a big probability that they had those experiences before .. That is why you need to be on the safe side and gift something they will use or like if you are not sure.
Superficial Friends: giving tangible gifts will make more sense to gift to them, as usually the gifts for the superficial fiends are symbolic and general ones.
Presenting tangible gifts to employees or Coworkers in the workplace..
We have a separate article for gifts in the workplace that you can browse from this link .. Coworkers Gift .. but here we can show you 38 of the tangible gifts that you can consider to present there..
Personal Accessories as tangible Gifts to be used along the way to workplace..
In fact, you can consider the time that one of your colleagues or employees needs to get to the workplace, some need a few minutes while others might take an hour; also some of them have their own car while others use transportation. So if the target people are those who need long time to get to work, you can consider the following tangible gift ideas when you would like to present those gifts:
The great advantage of wireless headphones is that they offer great flexibility of movement while they are being played, whether for entertainment by listening to music or making calls in general. This is more useful and convenient while using transportation as it enables its user to avoid wires interfering with other things while wearing them so it is a good gift for co-workers who don't already have one.
Some people buy their snacks -take away- in work; yet, others prefer to bring their snack with them from home to eat healthy or to save money. And for those who bring their meals from home, the lunch box would be a good tangible gift to present in the workplace.
It is one of the good ideas of co-workers' or employee gifts especially in the winter season because one may need hot liquids when going to work to keep themselves warm, especially if they work away from home.

The gifted person may already have a laptop bag to use when going to work, but it might not be multi-purpose! Thus, if you find that you have a chance to offer a better valuable laptop bag, it will be a good gift to present to your colleague in the workplace.
Fragrances are a perfect gift for all occasions. Mainly, they are considered a reserved solution of its kind when you are confused about any gift you buy for a coworker.
Some men do not prefer to carry a backpack or handbag on a daily basis, especially if they are not carrying many items while moving like laptops. So the postman bags are a small bag wrapped around the body to carry small and essential accessories such as sunglasses, mobile charger, power bank, headphones and wallet as it is hard to carry such stuff in the pocket.
If the gifted person owns a car and uses it to come to work then the best choice is to offer them a keychain medal; yet, avoid large ones to not disturb the user when placed it in the pocket. And so you guarantee that you have presented a good gift for your coworker or employee.
People who move around outside with a lot of papers need this type of bags whether they are salesmen, managers, lawyers or some other jobs attending outside meetings. 
Fashion accessories as gifts to be used along the way to the workplace…
Fashion accessories are unique tangible gifts when presented as gifts because they give an extra touch of elegance to the outlook of the gifted person; as well as, they are practical in use. Thus, if you present one of the stylish fashion accessories on the occasions and celebrations of co-workers, it will be a good addition to their daily look when going to work back and forth and here are few ideas that would help: 
Suitable for winter to protect the neck of the gifted person from cold and frost; also it increases their elegance. However, if the work clothes are formal, you can buy a scarf of a neutral color fitting with suits and formal clothes.
Winter woolen hat may be an essential accessory for some people in winter for outdoor trips, especially for those who leave their homes early in the morning to go to work in order to protect them from fever due to the sudden change of weather from the warmth of the house to the frost of the street. Thus, it is a good gift for co-workers who wear regular hats in winter.
Gloves are an accessory that many people do not buy for themselves while it might be important for them in winter. Mainly, you can buy one of the leather gloves that add elegance to the appearance of the wearer, for both men and women.
Neckties are good gift ideas for co-workers in companies requiring uniforms. It is a popular gift for formal occasions too. Notably, you can buy them in a gift box to be suitable for gifting.
It is one of the formal gift ideas for co-workers, which is either presented individually or with other accessories such as a necktie. Mainly, it is suitable for presenting to managers on their own occasions.
Whether for men or women, wallets can perform as gifts for coworkers and they are suitable for both genders. Also, it is preferable to choose from famous materials and brands to ensure its quality because the gifted person certainly has one.  
Office Accessories as Tangible Gifts…
Office accessories are one of the most used gifts for coworkers because they spend long hours in the office or inside the company; therefore it is best suited to present as a gift to co-workers to be used frequently throughout the working hours and here are some of these ideas:
It is certainly one of the most popular gift ideas for co-workers, but it is better to choose an untraditional coffee cup to be a gift. In fact, you can get ones with positive words written on it, or in a funny shape, or with cheerful engravings on it.
16. Wireless Cellphone Charger
It is inevitable for any employee to charge their mobile during working hours and sometimes it may be one of the main work tools already. So then it will be practical to use a wireless mobile charger because it is easier to pick up calls without the need to unplug the charger. So you can present a mobile charger compatible with the type of coworkers' cellphones as a gift on one of their own occasions.
Putting a bottle of water next to the person on the desk is always a reminder of the need to drink water to stay hydrated throughout the day even if we do not feel thirsty; so the user drinks whenever they see it.
Although most of our writing and work is on computers nowadays, the pen is still inevitable to be used in daily work, whether for signatures or taking notes.
Due to the long hours spent working in front of the computer in many jobs, the use of a wireless mouse is more comfortable compared to using a mouse with a wire.
The leather notebooks are characterized by their elegance and attractive shape, and they are most suitable for use in meetings when one needs to move from one place to another, inside or outside the company, to attend them.
Long sitting during working hours may force some to use an additional backrest for the chair used in the workplace, so usually a traditional cotton backrest is used.  
You can choose from hundreds of padded back cushions to use as a backrest, including shapes that fit men, women, or both. However, you should choose a cheerful and unconventional cushion to be more suited as a gift for co-workers.  
Perfume fans can be easily identified in the work environment due to their permanent or excessive use of special fragrances and perfumes. 
Practically, the magnifying glass does not have a frequent use in the office; but it is one of the entertainment tools that could be used sometimes because it attracts attention and curiosity when one sees it. And some of which have a decorated copper handle which makes it suitable for gifting, especially for those who wear glasses of co-workers as a kind of joke.
Office decorations are great Tangible Gifts too…
Sometimes giving a decorative office gift as a coworker's gift may be a better option if you are worried about whether the other types of gifts are suitable for the gifted person or not. This happens if you do not have a close relation with the gifted coworker. So you can identify various ideas by reading the following:
Adding wooden cubes or slices as a decorative piece for the office gives an aesthetic and decorative touch at the same time.
26. Personal Photos Frame
Before them on the desk, such as pictures of the children or the spouse; so they should be places in an elegant frame.  
There is no doubt that any office must have a holder to accommodate the writing tools and basic pens. 
It is a convenient colleague's gift if they do not have an office organizer set. Mainly, it is a set of several parts, a pen case with a portfolio, a file classifier or a small library, a writing pad and etc…  
You can buy some attractive magnetic ornaments and decorations, such as a globe that circulates in the air on a magnetic field without being touched from all directions over a basis. Many other shapes work with the same technology to appear to swim alone in the air without any holder.  
Some co-workers or employees, especially women, prefer to see flowers next to them on the desk permanently.
The office aquarium is an entertaining gift and preferably, it should not be big in size; likewise, a small aquarium containing one or two golden fish is enough for the gifted person to meditate and feed on a daily basis and enjoy the frequent sightings during the work hours.

It may not be popular in our modern times, but the feather pen and its inkwell is one of the finest and most attractive decorative office accessories.
There are many pure crystal figures in various shapes and colors, such as a plane or rose, etc.
34. Crystal Contains Water and Glitter
There are many crystal antiques that contain different attractive colored objects surrounded by water and glitter.
35. Wooden or Metal Figures
Figures can usually be used as gifts to reflect the desire, passion or hobby of the gifted person; likewise, you can present a decorative metal or wooden motorbike to take place on the desk of the gifted person, or a sculpture for a coworker's dream car, a plane for travel lovers, or a ship for fishing lovers. 
It is a classic gift to decorate offices and it can be presented to co-workers. Notably, the gifted person can roll it around itself giving some entertainment, in addition to its attractive decorative form on the desk.
Some people want to follow the growth of small plants on their desk day by day after taking care of them; so they are one of the fine office gifts that you can present to co-workers or employees.
Although any workplace depends on general and appropriate lighting for employees, a desk lamp shade might be a decorative office accessory for those who have their own office in a company. So they are different from the home office lampshades that are generally the main source of lighting.
Get a Little Closer
Join Our Newsletter Now