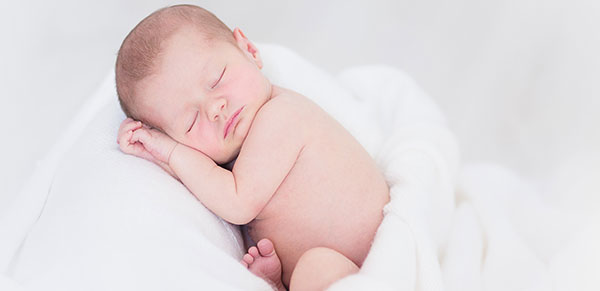 One of the most common gifts between ladies to each others are the newborn gifts or the baby shower gifts. Births are one of the most celebrated events in our lives as everyday millions of newborn babies are born in this world. Almost, there is no house without a new baby from time to time, whether it is a baby of relatives, friends and others. So a lot of reception parties of newborn babies, week parties or the feast parties are held. Yet, birth events are different than other events as gifts are not only from friends and relatives to the parents of the newborn baby, but also the parents of the newborn baby must also provide distributions of newborns as souvenirs to those who attend the reception of the newborn. In this article, we will introduce some ideas of newborn baby gifts for both, boys and girls; and you can consider them if you are going to congratulate one of your relatives, friends or others with their newborn baby, in addition to how to present these gifts to them. We will also learn about ideas to distribute newborn souvenirs if we are the parents of the newborn baby, and we are hosting an unforgettable reception which remains a memory for your guests.
Newborn Gifts can be divided into three categories:
Girls Baby gifts


Boy Baby Gifts

Gifts for both genders
Together, we will read about ideas to offer gifts for newborn babies.
Baby Showers Gifts for Both Genders
If the parents of the newborn baby have a car, they need a car seat. In general, they buy it a few weeks after birth when they make sure that they can safely leave the baby in the car seat alone. And because it is a necessity for every child in the car, it is an opportunity to buy a valuable and very suitable newborn baby gift.
It is a practical babyshower gifts for outdoor usage that is much needed by the mother to accompany her child while shopping or during out-of-home visits, especially if the mother is shopping on her own. Thus, the stroller is safer for the child and more comfortable for the mother. And you will see a variety of these strollers whether in size, form, or luxury and you can buy what suits your budget.
It is also among the basic needs of the mother during the first weeks of birth, where it gives the mother freedom to move safely with the newborn child inside and outside home; thus, it is a wonderful babyshower gift idea.
It is one of the basic requirements for newborns to be used outside the home. As the mom will carry it around to be able to reach the baby's stuff easily, and you can present it filled with stuff needed to change diapers for the baby such as diapers, wet wipes, empty bags, changing rug, and baby cream. Yet, if you cannot pick these supplements yourself, you can ask the seller's advice.
Foldable Portable Baby Bed
It is used for those who travel frequently with their kids as it can be folded and placed in the car; then, it can be unfolded upon arrival to the destination of travel. Yet, this bed has all the contents of the ordinary baby bed such as high side barriers, and some hanging toys to help the child falls asleep.
It is a wonderful newborn baby gift to help them fall asleep making them feel fun. Usually, it is available at several speeds, slow speeds to help the baby relax quickly and fall asleep and fast speed for fun times. Moreover, some of them are attached to an mp3 player to enable the kid to listen to the sounds of nature and quiet music.
It is a device consisting of two units, the first is a microphone and the second is a speaker, and both are remotely connected; likewise, the first unit or the microphone, is placed next to the baby while sleeping so if the baby cries, the mother hears that by the speaker which can be in her pocket or hang on her clothes and even before her on a table. Thus, this device is useful for mothers inside the home as she can do the domestic work, or watch TV in a room other than the room in which the baby sleeps; and using the speaker, she knows when the baby wakes up or cries. In other words, this device is a necessity during the first months' post-birth as the baby cannot walk or crawl toward his mom, and it is one of the needed items that many moms do not but themself, as they think there are many other things worth this money, so it will be nice gifting it as a baby shower gifts. 
It is a camera placed in the kid's room and remotely connected via the Internet to a mobile phone, so the mother can watch the child and make sure that they are safely sleeping or playing. Hence, it is suitable when the baby becomes a little older and able to crawl and walk around inside the home alone. So the screen enables the mother to do housework away from the kid while they play, and quickly she can monitor the kid on her phone to ensure their safety while she works, it is the same as the walkie talkie many moms do not buy it them self, so it will be great newborn baby gifts to present.
It is one of the fun baby shower gift ideas where the baby can spend a fun time on it when he becomes a little older, It is a chair on which the child lays down and the chair vibrates up and down whenever the child shakes. It is a preferable game for kids who have not yet reached the age of walking on their feet yet, as they shake their body forward and backward and the chair vibrates as a swing.
It is a chair placed next to the dining table for the kid in order to enable the mother to feed the kid while she is eating too without carrying the child. Also, the chair has a place where you can put a small dish for the kid from which they can eat directly when they grow up a little. Thus, it is among the best newborn baby gifts that would be useful for the mother especially when she has guests at a dinner.
It is one of the most popular children's chairs as it is a wheelchair for children who have not yet reached the age of walking; so they can move around the house easily by pushing the chair with their feet. Plus, it has enough space in the front to put any food and drink for the child. So it can be proper baby shower gifts; however, make sure that the mother does not already have one in order to avoid getting a useless gift.
The photo album is one of the special souvenirs so present as newborn baby gifts in which parents can collect pictures of the baby throughout their life in order to keep these moments as unforgettable memories.
One of the most common newborn baby gifts is to buy baby clothes as you can nicely place them in a basket or a big box, then wrap them with colorful gift cards to be presented at the baby's reception.
Rose Bouquet and Chocolate
If you are visiting the mother post-birth in the hospital, it may not be appropriate to present large newborn baby gifts; yet, the gift should only be simple and attractive such as chocolate or roses as this visit is considered a patient's visit and to congratulate on the newborn baby. However, when visiting the baby after they return home, you can present another precious gift if you would like to.
Money might be the typical baby shower gift especially if it is the first baby in the family. As we know, the expenses of newborn babies are a lot, and usually, these expenses become a burden over the family during the first two years of marriage and after the expenses of the marriage itself. Thus, usually, it is a good baby shower gift idea to offer money as parents usually prepare the requirements of the newborn early; and some gifts might be repetitive.
Instead of offering money, you can present a piece of gold as a newborn baby gift for girls; for instance, a pendant of the baby's name, the initial, or other interesting symbols. Thus, it is an impressive gift for baby girls to avoid thinking about other kinds of gifts.
Baby Girls Clothing Collection
Baby boutiques sell ready-to-wear sets of clothes for girls in various colors, whether they are home or outdoor clothes. And the good thing about this gift is that babies in their early months almost have the same size, so you won't have to choose different sizes for the newborn baby girl.
Baby Boys Clothing Collection
Boys' and girls' clothes are almost similar in the first months of birth; later, the identity of the baby becomes clearer through their own clothes that express their gender. Therefore, buying boys' clothes with their masculine designs and colors for boys like gray, blue, and cyan is a great baby shower gift for baby boys.
The kid might not use it immediately after birth; yet, it is a practical newborn baby gift as they will play with it when they become older.
Ideas to Distribute Souvenirs for Newborn Babies
Firstly, the ideas of the distribution for newborns at the reception of the newborn baby are limited to a small bag with some sweets and a card in the name of the baby and the date of birth. However, the development of gift art and party planning made the ideas of birth distributions endless, and every day there are ideas of new birth distributions, including ideas of distributions for both boys and girls. Yet, the ideas may be similar; but the design and colors will vary depending on whether it is a baby girl or a baby boy. Thus, here are some ideas of the baby girls and boys' gift ideas for your newborns and week parties:
Instead of distributing candies to guests in traditional plastic bags, you can design colorful shoes made of paper and filled with desserts and candies. Hence, the shoe colors differ according to the baby's gender; for instance, you can use red, fuchsia, pink, etc… for girls, while black, grey, blue and cyan are preferable for boys.
Scented Candles in Glass Cans
Scented candles are memorable baby souvenirs that last for a pretty long time with your guests to remember you and your baby. Also, they vary in colors depending on the gender of the baby.
A Small White Honey Box with a Wooden Spoon
This is a suitable newborn baby souvenir for both genders whether it is a baby reception party for a boy or a girl.
Marshmallow candy can be saved in transparent plastic boxes and decorated with satin ribbons with a small plastic crown on in order to have a wonderful baby girl souvenir among your ideas.
You can distribute small plant pots to your guests as a kind of baby present to be a longtime memory with them. Likewise, they take care of the plant as you care about your baby to create a nice imitation. Also, the pot can be decorated with colored paper.
Racing Cars as Baby Souvenirs
This is one of the ideas to distribute souvenirs during the birth of newborn baby boys, where the box of the souvenir has a racing car above the cover, and both, the cover and the car, have the same color.
Desserts and candies can be placed in a baby's rattle and presented as a newborn souvenir.
Get a Little Closer
Join Our Newsletter Now