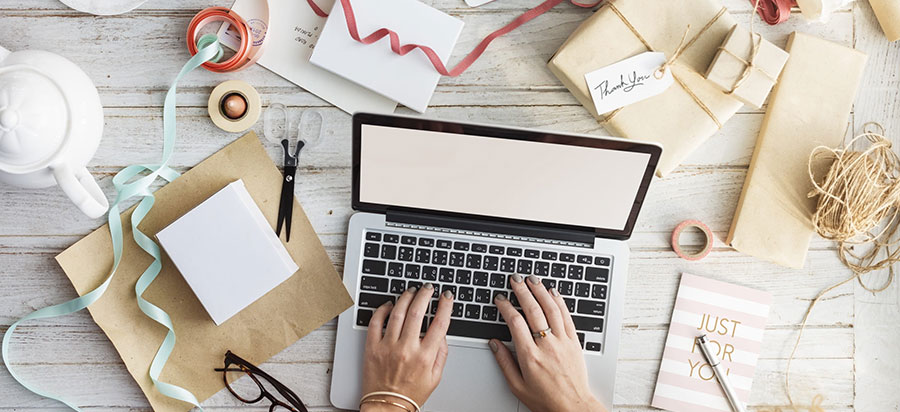 There are many reasons why we prefer sometimes looking for small gift ideas for coworkers and work colleagues, but actually small here has a different meaning for many reasons, it means small in size for some people, small will mean cheap for others, and it means simple some other people.
Small Gift as a Small in Size…
One of the reasons that some like to gift a small gift for a coworker is when they do not want everyone passing by this coworker notice the big gift item, and say who bought you this, only a few people who like to brag with their gifts in the work environment.
Usually, the gifts for coworkers are symbolic gifts, which does not need to big size, where you definitely will like presenting a coffee mug or wallet over a beanbag or backpack, because the first two are small gift ideas and the send are big, which most of the times are not convenient to gift for coworkers because the occasion that your gift will be presented on usually will be at work not at the coworker's home, which could be a welcoming gift, birthday, promotion gift, or even a goodbye gift, which will make your mind directly prefers a mall size gift to present.
Small as a Cheap Gift…
Despite that, there is some small-sized gifts costs fortune, but usually, they the mall gifts are cheap, For sure you have more than one coworker in the office and probably many, so when you gift a gift to one of them you should think at the same time you are going to buy to the other coworkers later too in their occasions, which makes sense to present an affordable gift because you will need to present with almost the same budget for others, otherwise you will look awkward of you presented an expensive gift to one and much cheaper for others.
Plus, it could look awkward too if you presented an expensive gift for a coworker even if he is special to you for some reason, because you will build barriers between you and the other coworkers.
Small as a Simple Gift…
The symbolic nature of the gift for coworkers make us always looking for small gift ideas for the present, but that does not mean to not be meaningful of practical, so if you choose a leather notebook to gift over a lampshade that does not make your gift not a thoughtful, because the nature of the coworker gift ideas is the simple gifts. In contrast, if you gifted a notebook to your sibling it will not be a thoughtful gift then for him.
And we have some small gift ideas for coworkers and work colleagues that you can put in your consideration while thinking in the perfect gift… 
If the gifted person owns a car and uses it to come to work then the best choice is to offer them a keychain medal, or the keychain can be even for his home's key if he does not have a car; This is one of the best small gifts for coworkers, and you need to avoid large ones to not disturb the user when placed it in the pocket. And so you guarantee that you have presented a good gift for your coworker.
Whether for men or women, wallets can perform as small gifts for coworkers and they are suitable for both genders. Also, it is preferable to choose from famous materials and brands to ensure its quality because the gifted person certainly has one. Thus, your gift must be of high quality to encourage the gifted person to get rid of the old wallet and use your gift.
It is certainly one of the most popular small gift ideas for coworkers, but it is better to choose an untraditional coffee cup to be a gift. In fact, you can get ones with positive words written on it, or in a funny shape, or with cheerful engravings on it. Mainly, there is always a difference between the traditional coffee cup and the one that is worth presenting as a gift to co-workers.
Although most of our writing and work is on computers nowadays, the pen is still inevitable to be used in daily work, whether for signatures or taking notes in the meetings. Therefore, it is one of the small gift ideas for coworkers, especially suitable for managers. And you can note the importance of using the pen from one person to another depending on their job; and according to that, you can determine whether this gift is suitable for this person or not.
Due to the long hours spent working in front of the computer in many jobs, the use of a wireless mouse is more comfortable compared to using a mouse with wire or you can present a better one than what he has, you can present them a good wireless mouse to be used in work, where it will make a good small gift idea for geek coworkers.
The leather notebooks are characterized by their elegance and attractive shape, and they are most suitable for use in meetings when one needs to move from one place to another, inside or outside the company, to attend them. In fact, leather notebooks have the ability to be carried all the time and to withstand the sweating of the hand, in addition to its elegant and distinctive appearance. Therefore, it is one of the distinctive small gift ideas for coworkers who frequently attend internal and external meetings of companies.
You can choose from hundreds of padded back cushions to use as a backrest, including shapes that fit men, women, or both. However, you should choose a cheerful and unconventional cushion to be more suited as a gift for co-workers. For example, you can choose the popular smiley face pillow that comes with different patterns so it is both fun and practical as a gift, especially among female colleagues.
Perfume fans can be easily identified in the work environment due to their permanent or excessive use of special fragrances and perfumes. For those co-workers, you can present one of the office scents that give them a smell continuously at work which brings more pleasure and delight to the workplace.
Practically, the magnifying glass does not have frequent use in the office; but it is one of the small entertainment tools that could be used sometimes because it attracts attention and curiosity when one sees it. And some of which have a decorated copper handle which makes it suitable for gifting, especially for those who wear glasses of co-workers as a kind of joke.
Gifts as office decorations
Sometimes giving a decorative office gift as a coworker's gift may be a better option if you are worried about whether the other types of gifts are suitable for the gifted person or not. This happens if you do not have a close relationship with the gifted coworker. So you can identify various ideas by reading the following: 
Adding wooden cubes or slices as a decorative piece for the office gives an aesthetic and decorative touch at the same time. Mainly, it is used instead of paper calendars. Although all of us use electronic devices when we need to know the daily calendar, wooden cubes and slices are still one of the office accessories that you can present as a co-workers' gift for those who have their own office or office space.
Some people prefer to see one or several of their family's personal photos before them on the desk, such as pictures of the children or the spouse; so they should be placed in an elegant frame. However, others put some words of encouragement or motivation in front of them to always remember these words. So if the coworker is one of those people, you can present them one of the appropriate frames for this purpose.
There are many pure crystal figures in various shapes and colors, such as a plane or rose, etc. Usually, they sparkle with the lighting of the place to be an attractive masterpiece in order to decorate the office of the coworker, which makes good small gift ideas for coworkers.
There are many crystal antiques that contain different attractive colored objects surrounded by water and glitter. It is an entertaining gift as when you shake it, you see the glitter shimmering into the water and slowly descending down the crystal figure. This is a fabulous gift idea for co-workers to decorate their desks. Also you can choose from hundreds of water and glitter crystals from websites or gift shops.
Figures can usually be used as gifts to reflect the desire, passion or hobby of the gifted person; likewise, you can present a decorative metal or wooden motorbike to take place on the desk of the gifted person, or a sculpture for a coworker's dream car, a plane for travel lovers, or a ship for fishing lovers. Mainly, there are many decorative figures that have great moral value in addition to being a decorative office piece so this is a good choice to be considered if the proper figure was identified.
Some people want to follow the growth of small plants on their desks day by day after taking care of them; so they are one of the fine office gifts that you can present to co-workers. Mainly, you can buy office natural plants from specialized plant shops or in some large stores at malls because they sell it in a small plant container of marble or plastic that fits the desktop so that it does not take up much space on the desktop.
16- Office Stress Relief Toys
Tension ball, Magnetic forming cubes, Spinning wheel, Rubik's cube… All of these stress relief toys are good small gift ideas for coworkers, and they are easy choice and fun to have, and they some of the common gifts to present for the work colleagues not as fun gifts but as practical items to use in the relaxing times, where all workers need such tools to get rid of the stress that they have.
If the coworker is one of those people who used to come to work late, this gift will be to urge them to wake up early as a matter of joke.
It is a nice decorative piece to put on the desk of the gifted person, and it is a good gift idea for coworkers to have fun with during the boring times.
It is one of the funny gifts for everything related to money, whether the employee complains about their low salary, or they spend a lot of money; or recently they were promoted or even joined the work. Also, the money box can be presented to those who got a newborn baby or got married recently. So there are different occasions on which this kind of gift can be presented.
Get a Little Closer
Join Our Newsletter Now