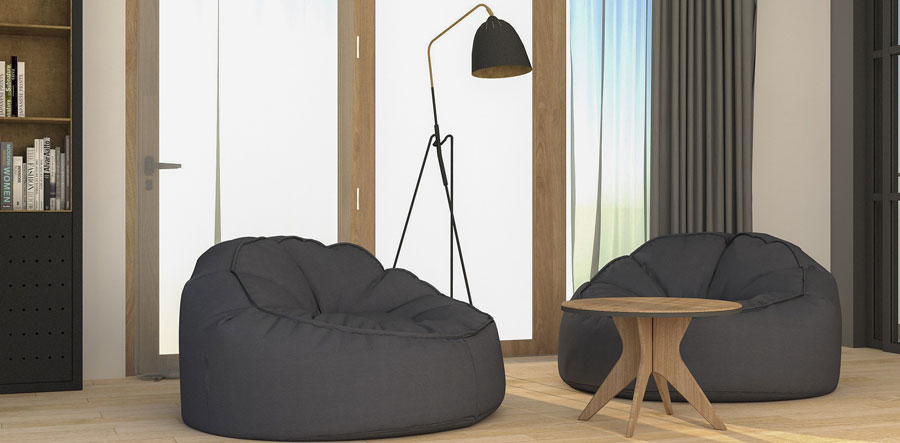 What features bean bags the most from traditional chairs is that the bean bags provide a different sitting and recreation position. Where They take the shape of the body when sitting on, and they move around with ease and form around the body to create a sort of nest. Also, they can be placed in any room in the house as the user desires because they are lightweight which eases moving them from one room to another.
Additionally, they are very suitable for lovers of changing the places of study or relaxation and recreation, whether studying in a room or in front of the television, in a room away from children or while working on the laptop or even for reading or thinking and meditation. They are characterized by their comfortable option to break the boredom.
So what makes the bean bags unique the most is that it will be used in the study and work times, as well as in the relaxing and the fun times.
Bean bags come in different fabrics such as leather and cotton, and in different sizes that suit the different decorations in the house. So bean bags are considered a special and different gift for lovers of relaxation and recreation or reading lovers as well as for school and college students. 
Moreover, you can find small bean bags for kids' room to increase the cheerfulness, especially if the bean bag is in the form of a ball or a colorful cartoon character. This type of bag can be easily moved around the house for its lightness; therefore, it is a great gift as a decorative item and used at the same time for relaxation and stress relief.
Occasions you can gift bean bags on...
Get Well Soon: Nice gift for those who can not stand for a long time, especially if their work needs to .. So, they can use it for relaxing from time to time to have a little comfort in their little breaks. 
Housewarming: It a great housewarming gift, where it is a nice piece of decoration to be placed in the corners of the house or in the living rooms or in the sleeping rooms for relaxing, or even to be placed beside the main door of the house .. so it can be used while wearing the shoes before the departure.
Retirement: It could be hard for some elderly to stand up after sitting on it, but some of them will like it for relaxing and reading .. so it is up to you to decide here based on the health of the gifted person.
Friendship Gift: It is a unique way to express your feelings to your friends, especially teens, where it is a fun way to relax in front of the TV or to work on the Laptop.
Just Because: it is a proper gift to give to someone close to you without a reason or occasion, whether it was a family member or a friend, to be placed in his house or even at work.
Weight Loss: It is a funny gift to present on such occasions, where it is not a proper gift for the fat people, where it is hard for them to stand up after sitting on it.. but as the gifted person now lost a lot of wights, then he will be able to sit and stand easily.
Recipients the bean bag will be a good gift to...
Freshers: Bean Bags are a good gift for freshers or students in general, whether they were school students or college students.
Sons: It could be a fun gift for your children, and at the same time resolve a problem for you .. It is fun for them as it is a perfect way to sit and relax, and can be a solution for you if your living room is small, and the main seats are not enough for everybody, where your bean bags are so flexible to be placed anywhere without even blocking the view if you are watching TV.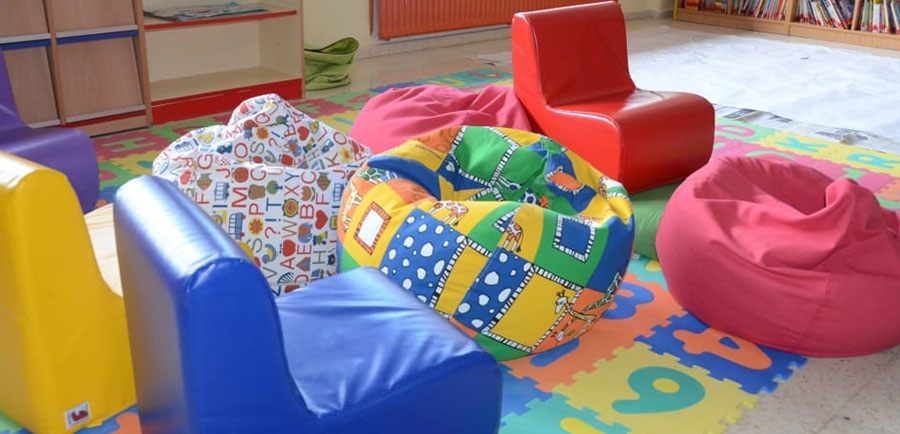 Kids: There are many types of bean bags that are made especially for kids, where they have smaller sizes compared to the default ones, and they usually have bright colors and some cartoon drawings on them.
Siblings: It is a good gift for brother or sister to use in their study time at home.
Spouse: Some times on of the spouse like using the bean bags so much at work .. and they do not have one at home at they didn't even ask for it .. so if the other spouse knew that, then he can present a nice bean bag as gift him or her, which will reflect how much he cares about the comfort of his other half without even asking for it.
Close Friend: A nice gift to give on many occasions, especially if you have a bean bag and he always comes to your home and sets on it and lets you set elsewhere.
Coworker: Definitely it's a great way to relax at work, especially if the gifted person has his own space or office to place it on.
Teens: Bean Bags are always a proper gift to all teens whether they were your sons or nieces or nephews or even friends.
Neighbor: It is a nice gift to present as a housewarming gift for the new neighbors.
Bean bags are a good gift for those who have such Interests…
TV Lovers: One of the best ways of watching Tv, which makes it a good gift whether young aged or adults and free to move anywhere in the TV room, especially if the TV room of the gifted person was tight in the space. 
Relaxation Lovers: Presenting a bean bag for Relaxing after a long day at work definitely worth it, and the lightweight of the bean bags make it so flexible to move from a room to another in case the user needs to change his relaxing place, bean bag as a gift can be placed for relaxing in the living room, bedroom or even in the garden.
Decor Lovers: bean bags are a good decorative piece even if it has not been used daily, which makes it a good gift for the decor lover, and they can be placed in any corner of the house as decor, then using them in situations when the house owner is short in chairs when he has visitors, and there are many bean bags has unique shapes and colors that make them attractive gift to place in the house.
Reading Lovers: Readers usually read in there relaxing times, so gifting bean bag as a gift will put them in this mode, and they can read on it anywhere in the house, where sometimes the readers like to change their reading places to not feel bored.
Outdoors & Camping Lovers: Bean bags are a good gift as an alternative for the camping chairs, but only if the camping places are proper for it, and it is a good way to  relax for long time in the camp.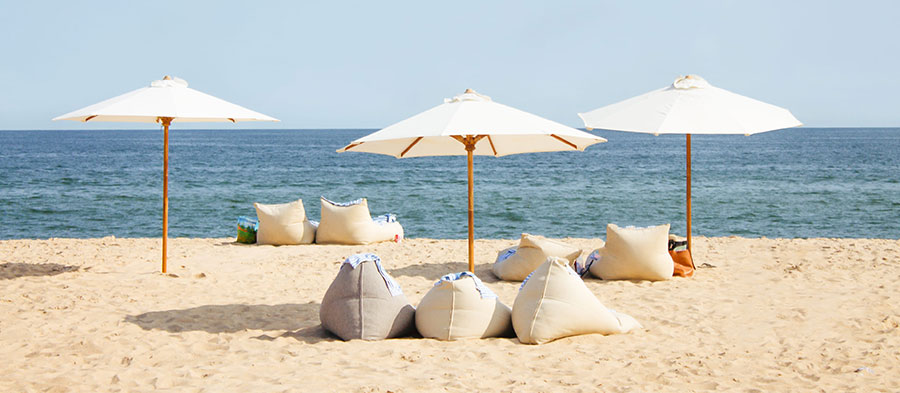 Beach lovers: bean bags are perfect gift for relaxing on the beach instead of sitting on the floor or on a chair, but it is will me proper if the gifted person has a car already, otherwise it will be hard for them to carry to the beach, which you need to mind if that was the purpose of gifting the bean bag.
Geeks: It is a nice gift for those who used to sit long times on the laptops for work or for fun, and usually sitting for long time not he desk makes people feel bored and need to change, and whether that was in the house or at work, the bean bags are a good way to change their sitting place to feel more comfortable, and the same goes for the students who study for long hours, where they defiantly will feel bored and need to change the sitting way even if inside the same room, which makes it a perfect gift for all geeks, the young and the adult ones.
Gamers: bean bags are perfect gift as a playstation seat, where gamers as well sit long time playing their favorite games and they need to feel more comfortable, plus they can use it as an extra seat when they gather in the weekend and there is not enough room on the couch to set, where it will be perfect to move it around inside the room for gamers to place it in their perfect spot front of the screen.
Get a Little Closer
Join Our Newsletter Now