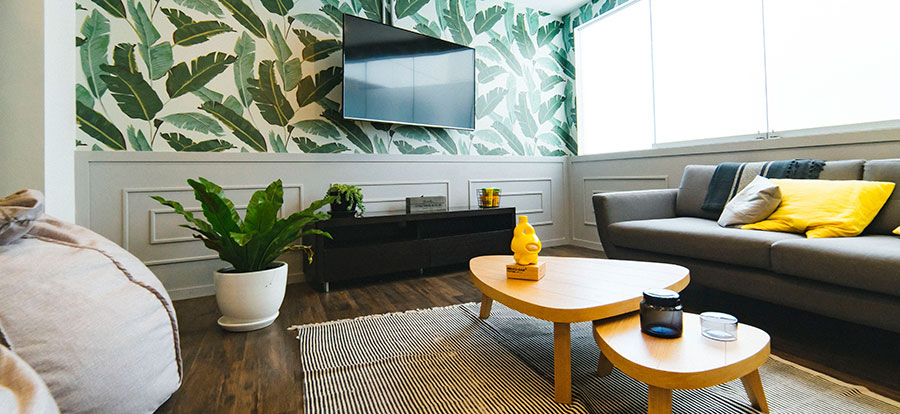 Presenting Modern Housewarming gifts became more popular between young aged people these days, because the modern decor for the new houses became much more popular than the classic decor compared to decades ago.
Since the housewarming gifts should match the decor style of the house of the gifted person, you may find that the modern housewarming gifts are the best choice or style to buy for the modern style lovers, because at the end you want to present a gift that the gifted person can use and like at the same time.
Decor vs Practical modern housewarming gifts
Decorative vs Practical Modern Housewarming Gifts…
If you do not have a high budget, then you can present a modern decor piece or figure to be placed in the corners of the houses or on the tables or the shelves in the living rooms or home offices, Usually, Modern style decor gifts piece does not have many inscriptions or does not have inscriptions at all, where usually it has a very simple look and an attractive design at the same time, whether it was a vase, photo frames, table bowls or candle holders, etc..
If you have a higher budget, you can buy digital items that can match the modern lifestyle that the gifted person likes to have, which could be a robot vacuum, Bluetooth speaker, or even a digital photo frame.
The digital housewarming gifts are not always the best choice for the elderly people even if there houses decor is a modern style, as they may feel that it is so hard for them to deal with, even if it was so helpful gift, so you need to put that in your consideration before buying the gift, otherwise, your gift could end up saved in some drawer or closet.
Now we are going to gift some modern housewarming gift ideas that you can consider while you are thinking with some of our picks if you decided to buy it now…
What makes it a great modern housewarming gift, that it is wireless which gives the gifted person more flexibility to move around the house without worrying about connecting the speaker with an electric plug. 
It enlarges the sound to very high and pure levels, and it can be connected to your mobile phone or computer via Bluetooth.
There are many types of speakers which are in the size of a hand palm, and this makes them suitable to move to any room easily; Also, there are types of speakers that are waterproof and anti-shock, which makes them a typical modern housewarming gift for the families that have babies and young children, so they do not need to worry about falling off the tables; This type of modern speaker provides a special pleasure inside the living room with its high and pure 3d sound during the relaxing time.
If you have a high gift budget, They are one of the best modern housewarming gifts, and because the housewarming gifts are house related gifts and not personal gifts, you will find the robot vacuum matches that perfectly, weather the housewarming gift was for married couples or even for a single person, for women or men, it is always a good gift as long as the gifted person does not have one already in the house.
Some People consider robot vacuums as a feminine gift like the ordinary vacuum cleaner, but actually, they are so practical for the single men too, where they can set it to clean the house while they are busy or already at work, which makes a great help when there is nobody in the house, and having a robot working and cleaning for the gifted person at home makes her home has a great modern style touch.
Many people do not know even what it is, lampeez is an unique 3D lighting effects charming optical Illusion home decor lamp especially in the dark , as it appears as a 3D light bulb, but is actually completely flat, it is one of the best choices to present as a modern housewarming gift, what makes it so special that it is not common, so when the gifted person will have, it will be eye-catching and a conversation starter for most of his visitors.
Serving fruits in a beautiful and attractive modern bowl is eye-catching and increases the desire in eating from it. Because fruits are special food for hospitality, you should take care of serving them in special bowls and fruit holders, whether for guests in parties and occasions or even just for putting fruits on the dining table so that the family can eat some.
The modern-looking bowls are not only for fruit, but they can be a great modern housewarming decorative gift to be placed in the middle of the living room's table even if it was empty or to put some candy in them. You can find unique and attractive modern bowls made of Ceramic or stainless or even glass or crystal which will make them a distinctive decor piece on any table they are put on.
5. Modern Candle Holder or Candlesticks
They are one of the most brilliant modern housewarming gift ideas to decorate the house. Because they are very special pieces of art to be used in decoration or the interior design of the house. However, candlestick shapes vary according to their design and materials used in their manufacture; for example, you can see crystal candlesticks and copper ones, and you can choose a modern one that gives a unique modern touch to the decor of the house. Moreover, the style of the candlestick depends on how many candles we can add to it as we have the single candlestick that carries one candle only. Therefore, it can be placed on small or side tables around the house or at the office, while other types of candlesticks can be used as alternatives for the vases on big tables in the house.
Bean bags come in a variety of shapes and they are a modern way for relaxation in the house, they can be moved around with ease and form around the body to create a sort of nest. They can be placed at home or in the office to sit on while working on the laptop, watching TV, reading, or relaxing. 
They are characterized by their comfortable option to break the boredom. Bean bags come in different fabrics such as leather and cotton, and in different sizes, as you can find small bean bags for kids' room to increase the cheerfulness especially if the bean bag is in the form of a ball or a colorful cartoon character. This type of bag can be easily moved around the house for its lightness; therefore, it is a great gift as a modern decorative housewarming item and to be used at the same time for relaxation and stress relief.
It is the modern alternative for the photo books, where the family can upload the families photo and the digital photo frame will show then in a slideshow with some background music, it is a nice modern housewarming gift to be placed in the side tables of living or the guest room to display the good memories of the family in a very nice and modern way.
It is a nice modern house warming gift that not many house owners buy to themself usually, and gifting it will definitely add to the house, where it will not only help to make the air of the house clean and fresh, but will give as well a nice smell for it.
Corn flakes are one of the most beloved things for children and adults to eat for breakfast before starting their daily work. Generally, this meal can be prepared instantly for breakfast and it is considered a very healthy meal because it has all kinds of vitamins and essential nutrients for the body especially after mixing them with milk. 
For that reason, corn flakes containers are special modern housewarming gifts to any house. Furthermore, children can fill their dishes by themselves and then mix it with milk. And the container usually has a rounding handle that can be used for controlling the amount of the corn flakes that are getting down as in the coffee machines. 
All of that makes it a very practical modern housewarming gift for families who like or used to eat cornflakes every day.
10. Modern Succulents Pots
It is one of the best modern housewarming gifts for the pant lovers, succulents are nice decor items to add to indoors, especially if they are in very attractive pots, so if the gifted person is a plant lover, you can present to him a succulent pots that will give his house an extra live touch.
Whether the modern figures were crystal, metal, or wood, they are nice decor gifts to be placed on the side tables or the shelves of in the living rooms, so if you found a nice figure in a shape of something that gifted person will like and has at the same time the modern look, then you can consider it as your housewarming gift.
12. Modern Table Fountain
The small table fountains are one of the very attractive decor pieces that the house can have, it is eye-catching and makes everyone keep looking at them for a while, and it sends out positive energy for whoever around it, so you can choose one with a modern style to be your modern housewarming gift, and definitely it will be a unique gift for the gifted person.
It is just recommended to buy a small-sized one that can be placed easily on any table in the house.
It is one of the best choices as a housewarming gift for the coffee lovers, Some people place it in the living room even to be easy to reach, plus it can be "help yourself" hospitality way for the visitors and guests of the house, there are many kinds of the coffee machines which depends on the type of the coffee, so before buying it as your housewarming gift, you need to make sure first what type of coffee the gifted person like so can buy what matches it.
14. Modern Vase or Flowerpot
Vases and Flowerpots are common housewarming gifts, especially for the flowers and plant lovers, whether they were crystal, ceramic, or even metal, the can make a good modern housewarming gift to give where they can be used for natural or artificial flowers and there are various modern shapes of them that would be suitable for the decorations of modern houses. 
Their prices vary based on the material, you can get an expensive crystal one, or other cheaper ones made of glass, but at the end if you choose a nice modern looking one, it will be perfect as a decor piece inside the house even if it was empty without any flowers.
Modern interior lampshades…
You can present modern interiors lampshades as housewarming gifts to a friend or a relative, especially if they are decorating their own house or moving to a new one, or even changing their house decorations with modern ones, and here are some ideas:  
It is a modern long-standing lampshade that can be placed between interior chairs, or in the corners of the interior room; it can be placed to the ground with a long metal holder that usually carries a lamp or two. It is also surrounded by a light cover to make the illumination indirect surrounding the room, and this indirect lighting is enough for all the room, which makes it very suitable for reading. 
Usually, the indirect illumination is one of the main elements in modern decor and style. This kind of lampshade is a very suitable gift for residents of new houses and for those who are renewing their house decorations.
Smart magical lamps that have different colors is a modern lampshade for interiors and it is featured by having many colors of illumination that could be up to 16 colors. It also has a remote control to determine its colors, intensity, and various positions which differ between the faint, accelerated, flashlight and light illumination. These types of the lampshade can be connected to any ordinary bulb plug in the house, and it is very suitable for celebrations and parties. So it is a great gift for people who host many parties in their house or for those who are about to celebrate a special occasion in the house.
If the gifted person spends much time working in the office, then choosing office lampshades as gifts to be placed in the workplace, or the home office would be a special gift idea. Plus, it is suitable for students to use it on their desks in their rooms, and here are some ideas that may help you:
17. Modern Home Office Lampshade
It is usually one of the main elements for modern home office decorations as many kinds of these lampshades are featured because they are made of simple rotating aluminum. Plus, its illumination intensity is adjustable and usually based on led lamps. So it is a special gift for those who prefer simple and practical decoration elements at the same time.
18. Wireless Home Office Lamp
These lampshades are featured because it is moveable and can be used in various places and positions easily. Yet, it does not bother its users with wires like regular lampshades. Plus, it does not restrict its users with places that have near plugs, which makes it a very practical gift whether for reading in any place in the house, or for working and studying on desks. So it is a perfect modern housewarming gift for people who prefer using wireless fixtures.
19. Home Office Lampshades of Himalayan Salt
It is one of the most valuable gifts; and it can compete with any crystal lampshade in terms of its striking beauty and remarkable illumination. It is made of salt that is extracted from the Himalaya Mountains and it is the finest and purest of natural rocks salts in the world. Yet, office lampshades of this kind are hand-sculpted, so you will never find two pieces that have the same print, which makes it a unique decorative modern piece for offices that will impress the lovers of antiques and handicrafts. Also, the exposure of Himalayan salt to the heat produced from illuminating the lamp leads to the interaction of salt to purify the air, and it has many health benefits to the people who exist within the illumination of the office. And it is a valuable gift for nature lovers and its ambiance.
20. Aromatic Crystal Lampshade for Home Offices
They are decorative crystal lampshades. Besides illumination, the emitted temperature from illuminating the lampshade sends a nice smell from it.  Some of its kinds allow controlling its romance illumination on many levels, which gives a direct impact on the amount of perfume that is emitted from the lamp due to the intensity of lighting. So it is a special modern housewarming gift for perfumes lovers.
Get a Little Closer
Join Our Newsletter Now