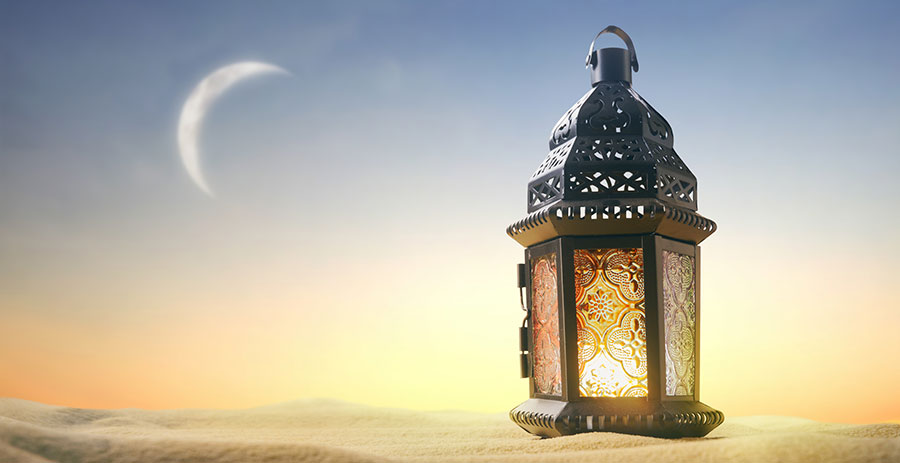 In some countries and communities presenting Lantern gifts is so common, In other countries, it does not cross the mind of most people as gift ideas at all. 
For Muslim families, it is so common as Ramadan gift, whether for kids or even adults, It is so related to this month as a tradition. But even away from Ramadan no doubt that it is one of the most wonderful lighting and decor gifts for both interior and exterior.
For the other communities, it is a great decorative housewarming gift to place on a table or shelf inside the house, or by hanging it in the Garden or the front yard. 
So let us give you some Ideas of lanterns that you can gift…
Lanterns have different types and sizes and can be a part of the decor in different ways, so choosing it as a gift will need from you first to decide what is the proper type to give to the gifted person, and in this article, we will talk about four different types of lanterns…
Table Lanterns (The Most Common), which includes…
(Wooden Lanterns – Metal Lanterns – Beads Lanterns – Paper Lanterns – Kids Lanterns – DIY  Lanterns)
Large Lanterns, which include…
(Khayyamia Lanterns – Hanging Large metal or wooden Lanterns – Stand Large Lanterns)
So, Let we start …
It is the most common type as it has a proper medium size to place on the tabletop, kitchen counter, bookshelf, mantle, entryway, or office without taking much space, It is usually the recommended type of lanterns to gift in Ramadan as it is easy to place anywhere and easy to store as well,  if the gifted person does not want it to be part of the decor all year, or even to place it as decor on a side table or on the wall shelf for the rest of the year without taking much space if the gifted person wanted to keep it.
On the other hand,if you bought a big lantern for Ramadan as a gift to be hanging on the ceiling or placed on the floor during Ramadan, it will be hard for the gifted person to store it after Ramadan elsewhere if he is not willing to keep it there all year.
So if you are not sure what type of lanterns is more proper to the gifted person, then we recommend buying the table lanterns and to stay away from the large Lanterns.
Even for the table Lanterns, there are different types of it, let we talk about some of them…
Wooden Lanterns.

Metal Lanterns.

Beads Lanterns.

Paper Lanterns.

Robot Lanterns.
So, let we start…
Wooden Lanterns
Woodwork always has a special luster as gifts, choosing a wooden Ramadan lantern will be the best choice because of the luxurious look that it has, It has many and endless types of designs, and presenting a medium-size lantern to be placed on tables are the recommended ones to present to decorate the houses, unless you were targeting already large lantern to be hanged in certain places like gardens or so as we said before which you will need to ask the gifted person if you if were thinking in it, and here are some ideas of wooden lanterns that you can gift from this type:
Wood lanterns with laser drawing: They have distinctive wooden quadrilateral, quadruple, or hexagonal wooden shapes, painted on each side by the laser by drawings and writings such as the word Ramadan Kareem, Ramadan crescent and delicate arabesque patterns and motifs. 
Ramadan wooden lanterns of this type have a unit of illumination in different colors with Its battery, which makes it even more attractive, also laser graphics make the lighting reflected in a moving way, which makes it look like moving lanterns, and this kind of wood lanterns is suitable for use by children and adults alike and safe for home use.
Ramadan wooden lanterns can also be placed on Ramadan nights in different places, whether at home, garden, and some types of it are large lanterns for hanging on the ceiling or decorating the entrance of the house for welcoming the month of Ramadan, which makes a special gift to welcome the holy month.
Wooden lanterns with Glass Sides: Usually they are medium-sized lanterns made of wooden frames with glass surfaces, and one of the side glasses is openable to put a candle in, or it could be even a lamp in the shape of a candle, or even an ordinary lamp if the glasses are colored because the ordinary lamp behind the transparent glass will not look nice, so usually the glasses be colored or engraved glass to give nice colored light or fairy light to gift unique atmosphere compared to any ordinary lampshade in the house. 
For Kids, we recommend avoiding the lanterns with real candles, because it will be so dangerous where the lantern may fall from them anytime, and not be proper to let them light it.
But on the other hand, you can gift it to a family or adults where they will place it on a table or shelf like any candleholder. It is even recommended for adults compared to other types sometimes it gives a relaxing and romantic atmosphere. In addition, it can be used instead of the ordinary lampshades in the living room home offices. Which makes them a great gift for Home decorations.
Ramadan wooden lantern for Spouses: You can gift your wife/husband a special Ramadan lantern on her/his special occasions during the month of Ramadan, as this lantern is distinguished by the fact that its wood is carved from two opposite sides in the shape of hearts or other romantic shapes, and it could use candles or lamps as lighting source, but candles will be more romantic, and you can use it in your own room to create a romantic atmosphere.
Wood Panel Lantern: It is a lantern that is designed by adding curved wood panels together and connected with an iron wire with a top and a metal base to them, the candle can be inserted into the lantern through them to become nice luminous lanterns. You can design this type of lanterns yourself or buy them ready, and they are usable as decoration for Ramadan and after.
Ramadan Lantern with Names: To personalize your gift, you can present the Ramadan Lantern with the wooden name of your gift recipient, as the name is engraved and cavity on the lantern wood, which gives it a more elegant look, especially with the lighting of the lantern, which gives intimacy to your gift.
Metal Lanterns
Metal Lanterns could be made of copper or iron and glass, where the iron/copper for the edges, tops, bases, and the glass for the sides. Usually, they come with a hanging ring that allows the gifted person to hand it anywhere indoor or outdoor. What features it compared to the wooden lanterns that they are easier to clean and wash if they are going to last for years.
They are actually more common in some countries than others, for instance, the Moroccan Lanterns are so famous with its metal cutwork that distinguish it from the other types of lanterns, whether they were in medium size for the tables, or big size to hang in the garden or the front yard or even in the streets. They are one of the best and unique lanterns for Ramadan as the metal cutwork is so related to the holy month
On the other hand, there are other metal lanterns that are not engraved at all, despite they are nice looking they are not always the best choice if you are looking for a Ramadan Lantern, because they do not reflect the decoration style of this month, but if you are a nice decoration piece for the house or the garden for the other communities.
But all metal lanterns types the most recommended ones to give are the ones with colored or fairy glass, to give a unique atmosphere that distinguishes it from any ordinary lamp.
DIY Ramadan lanterns made of Beads…
A recent trend has emerged of beads lanterns that are handcrafted with beads that vary in their colors and sizes, and if you are good at how to make a lantern with beads, you can design your Ramadan lantern gift with beads yourself, but if you do not know how to make a lantern with beads, you can buy it ready from stores or Online through the many sites or social media pages that provide this service.
They range in size from medium lanterns that are used in decor or other small-sized lanterns that can be used as a keychain, but what differentiates this type of lanterns from the wooden or metal ones that this type of lanterns do not have any lights, as the lantern can be considered as a toy for the kids, which makes it a proper gift for the young aged kids, as we usually try not let them play with anything with lights because they will break it in seconds.
And here we will give you some ideas and types of beads lanterns that you can use as a gift:
Beads lanterns with animal shapes: they are lanterns made of beads that are in the shape of different animals, such as cats, pandas, etc., by using different colors of beads, depending on the shape that you want of the beads lantern, it is a nice and different way to create uniquely different gifts for children in Ramadan.
Ramadan Lantern with beads with colorful graffiti: lanterns with beads of this type are designed to carry phrases such as Ramadan Kareem, the crescent of Ramadan, etc, using colored beads, which makes it a wonderful gift in the reception of the holy month.
Ramadan Lantern by Names: You can gift a beads lantern with the name of the gifted person by using colored beads to write the name of your gift recipient on the lantern sides or by writing the first letter of his name, which makes it an intimate personal Ramadan gift.
Ramadan Lantern Cartoon: Lantern beads can be shaped in cartoon characters toys for children, by choosing the Ramadan Cartoon Lantern designs that carry their favorite cartoon characters from beads like SpongeBob, Tweety, and others, which makes them a special gift for kids.
Ramadan lantern with beads of geometric forms: It is a beads lantern with geometric designs, Islamic inscriptions and motifs similar to arabesque with colored beads, and it is a suitable gift for fans of traditional forms of Ramadan lanterns.
Beaded Ramadan lanterns keychain: It is a very small size of Ramadan beaded lanterns that are used as a keychain or decorating bags or wallets, which makes it a special gift.
Kids & Robot Lantern Gifts…
This kind of lantern is mainly a kid's toy. It makes sounds and music or famous phrases and songs of Ramadan in addition to the lights that it has. It is amazing for kids, some of them even can move as it looks like other robot toys, the difference being that it is in the shape of the lantern to match the celebration of Ramadan.
Paper Lanterns…
Paper Ramadan lantern with Names: You can gift Ramadan lanterns made of paper and printed or drawn with the names of the gifted to people, which makes it a nice gift for kids, and it is one a nice DIY gift that you can make yourself at home.
These Ramadan lanterns are designed with cardboard and written with the desired name by insoluble inks with decorating patterns in various forms to become a wonderful gift of Ramadan lantern gifts. 
DIY Ramadan Lantern with Paper or cardboard: You can gift Ramadan lanterns made of paper and printed or drawn with the names of the gifted to people, which makes it a nice gift for kids, and it is one a nice DIY gift that you can make yourself at home.
If you were to present your gift of Ramadan lanterns with paper to your children or family children, then no gift would be more wonderful than sitting between them and designing the Ramadan Lantern with paper in your hands.
There are many ways to implement Ramadan lanterns with paper, you can make it with cardboard and write on it with the desired words or names by insoluble inks with decorating patterns in various forms to become a wonderful gift of Ramadan lantern gifts. 
You can do it as well using colored paper and dividing one sheet with lines Equal longitudinally then cut them completely and fold the paper in a cylindrical shape and paste both ends, then cut a longitudinal rectangle from another colored paper and make a ring for the lantern from above to hang the lantern from it. 
You can make several lanterns in this way for use in home decoration, also the lantern itself can be decorated by pasting small forms and shapes on it.
Gifts of Large Lanterns for Decoration
The large lanterns are nice to present to be hung in the garden of the house or the front yard or to stand in the floor inside the house if the gifted person has wide and empty places, we recommend before buying the big lanterns to arrange with the gifted person first, because it may not be preferable for him, as it takes big spaces when in it is used and when it is stored for the next year.
Ceilings Large lanterns: Large Lanterns are nice gift choice for those who like to mix between the illuminations and decor pieces for the home which usually is used in home exteriors like in garden or backyard or the entrance of the big homes or villas, please it is the best choice to be hung in the street front of the gifted person's home.
Usually, it can be hung from the ceiling or from a high wire, and the lighting bulb is placed inside stereoscopes to add more beauty and sophistication to the elegance of the place's décor, as it usually has different lighting colors that give a delightful atmosphere compared to the ordinary lights. 
Khayyamia Lanterns: They are lanterns made of Khayyamia fabric which can be considered as a kind of cloth, Khayyamua is an Egyptian kind of lanterns that is known for its deep connection with the month of Ramadan and Eid celebrations, It is famous for its multiple colors and geometric designs. which makes it a special gift for welcoming the Holy Month. 
They usually are hung in the front yard or in the streets, and some of them have lights and some do not. There are three types of Khayyamia lanterns…
Lanterns with Khayyamia fabric with lights.

Lanterns with Khayyamia fabric without lights.

Lanterns with Khayyamia patterns on glass but are not a fabric with lights.
The first one, is made from all sides with fabric but it has no base and the light inside and gives lights out of the lanterns mainly from the bottom – The same way as Sky Lanterns – and because they are usually hanging on ceilings or high wires, so their lights are nice from the bottom on the streets or the front yard, and their sides look nice with the dim lights from afar.
The second one, is the same as the first one, but without light and usually, the big stores and malls use it in their front yard or parking.
The third one, The side glass is colored and patterned with the Khayyamia patterns to give the glamour of the Egyptian style, and to be so bright to give enough illumination around it and to be seen clearly from afar, but it is avoided from many people especially if it will be placed in the streets because it will be easy to break from the kids in the neighborhood.
Stand Large Lanterns for the Floor: Not everyone has a high ceiling or front yard to hang a large lantern on it, That is why there are lanterns made for the floor in large sizes, where it will look like a huge stand lampshade in and corner of the house, and for sure it will be only proper if the gifted person has enough empty space to place it in.
It is so nice and easy to be placed in the garden of the house or the front yard compared to the hanging lanterns, as the hanging ones need a lot of work to make sure that they are hanging right, but the stand lanterns are very easy to place or move it anywhere, but still the common thing with the large lanterns that it is hard to store after the holly Ramadan, which requires from you to arrange with the gifted person before buying it.
They are distinguished by being environmentally friendly, as they are made entirely from non-flammable paper and free of any minerals, which makes the lanterns very lightweight as the weight of the paper they are made of, which may reach several grams only not to exceed twenty grams.
This helps sky lanterns of this type to fly, as after lighting the candle which is inside the lantern, it forms hot air inside, which makes the air inside the lantern weight lighter than the outside air surrounding the lantern, which makes the lantern rise to the sky as if it is flying, where it can fly up to altitudes ranging from eight hundred meters to one thousand meters. 
Sky lanterns are considered a sophisticated decoration for all kinds of celebrations and parties, in addition to the use of paper lanterns in lighting the nights of those celebrations and gatherings, Where it can be used for weddings, birthdays, welcoming parties and many other types of parties.
These flying lanterns illuminate through their lighting flame by the fuel cell that comes with them, and this kind of paper lantern can be purchased individually or in the form of a complete set consisting of several pieces that may reach twelve pieces.
So if the recipient of your gift is in the process of setting up an outdoor gathering or celebration, you can gift him the sky lantern to decorate the host party and to give nice time to all the attendees, in addition, you can write the name of your gift recipient on the papers of the lanterns and also write the names of the invitees in the celebration, which makes it a special gift to make sky lantern with names distinctive.
Sometimes those paper lanterns are made to be used to permanently decorate the garden of the house and give it a romantic atmosphere by hanging it on some branches or poles to be a unique lighting source.
Get a Little Closer
Join Our Newsletter Now